Uzbekistan's northwestern region is home to one of the country's most extraordinary museums. The Karakalpakstan State Museum of Art—also called the Nukus Museum, after its home city, or the Savitsky Collection, after its founder—features one of the world's largest collections of avant-garde Russian art, as well as a wide range of both contemporary and folk art from Uzbekistan. Indeed, the collection is so impressively broad that the French magazine Telerama has dubbed the museum "the Louvre of the Steppes." Read on to learn some incredible facts about this fascinating institution.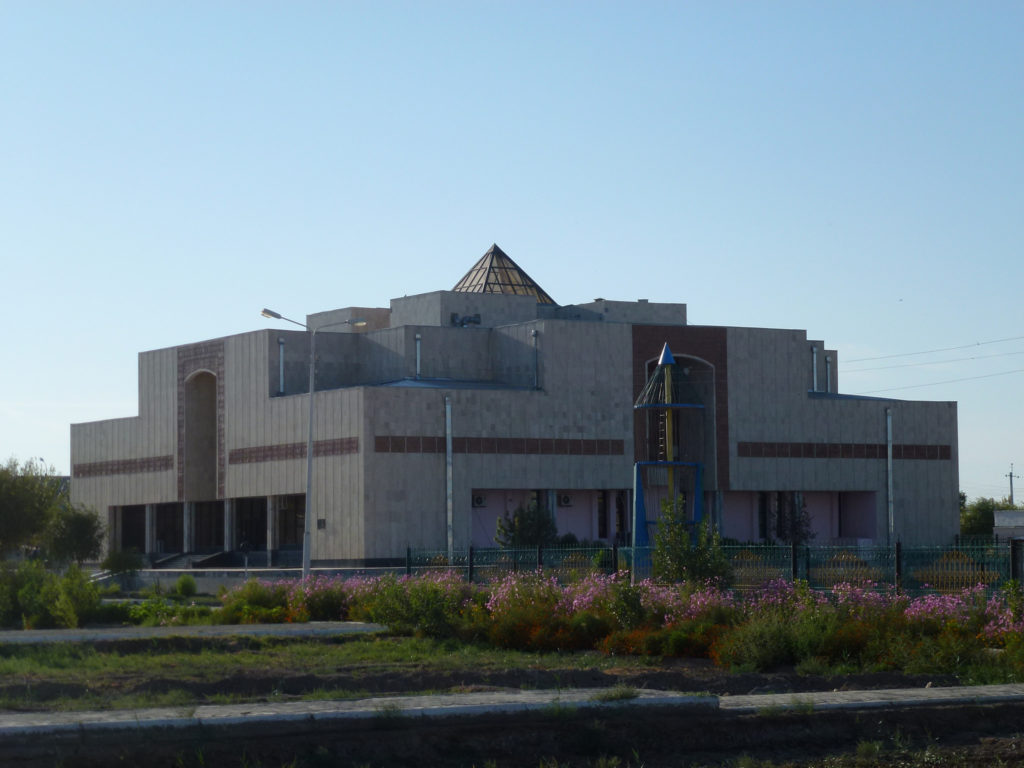 It was founded by a Russian artist.
It is impossible to separate the story of the Karakalpakstan State Museum from that of its founder, Igor Savitsky. Born into a wealthy Russian family in Kiev in 1915, Savitsky was educated in Moscow at the Surikov Art Institute. Like many Russians of his generation, he was fascinated by the culture and landscape of Central Asia, which he first encountered during World War II when students of the Surikov Institute were evacuated to the Uzbek city of Samarkand. But it was not until 1950 when, at the age of 35, his lifelong relationship with Uzbekistan truly began. In that year, Savitsky journeyed to the country's northwestern Karakalpakstan region as part of an archaeological and ethnographic expedition. Fascinated by the region's culture and people, he decided to settle in the area after the expedition was completed. Over the next few years, the beginnings of what would eventually become the Savitsky collection took shape, as he methodically gathered Karakalpak carpets, traditional costumes, jewelry, and other pieces of folk art, as well as work by contemporary Uzbek artists and Russian artists who had, like him, settled in Central Asia.
In the 1910s and 1920s, the Russian art scene emerged, as trail-blazing, avant-garde artists worked to uproot conventional traditions and develop bold new forms, like abstractionism, that helped to define the artistic canon of the 20th century. But things changed for artists when Stalin came to power: socialist realism in art became the order of the day. Igor Savitsky became increasingly concerned that an entire generation of Russian artists and their work would simply disappear due to cultural policies. And so, while at the same time that he was amassing a collection of Karakalpak folk art, Savitsky embarked on a mission to rescue as many works by these artists as he could. During the 1950s and 1960s, he made repeated trips to Moscow and Leningrad, meeting with the artists' heirs and acquiring a remarkable assortment of work, which he was then able to house in the city of Nukus. In 1966, after having inspired the confidence of local officials, Savitsky was finally able to establish the Karakalpakstan State Museum of Art as a formal home for these works and other items from his collection.
The collections cover five main sections.
Today, visitors to the Karakalpakstan State Museum can view work from five thematic categories:
Uzbek art of the 1920s and 1930s—Uzbek art and culture of this period was strongly shaped by the influences of architectural, applied, and decorative arts, as well as by the Islamic tradition forbidding representational art.
20th century Russian avant-garde—Savitsky played a vitally important role in rescuing thousands of works by Russian avant-garde artists. One art critic even said that the Savitsky collection helps to "tell the story of the twilight zone of the Russian avant-garde."
Karakalpak folk art—This extraordinary collection, which was one of the original reasons why the museum was founded, includes some 70,000 items including rugs, embroidery, printed leather, carved and inlaid wood, and jewelry.
Karakalpakstan contemporary art—Savitsky himself helped to train a generation—some say the first generation—of contemporary artists from Karakalpakstan, many of whom incorporated traditional methods into their decidedly modern vision.
Archaeology and ancient Khorezm—The ancient kingdom of Khorezm occupied a vast territory, including present-day Karakalpakstan and northern Uzbekistan. The museum is home to many exceptional Khorezm artifacts, including coins, statues, and ceramic pipes from an ancient sewage system.